Online Safety
At the Whiteoak Academies, our Online Safety curriculum is an integral part of the education and policy we put in place to safeguard our pupils at school and at home.
We use The National College - National Online Safety materials to deliver a broad and balanced curriculum to all classes across the school, including EYFS. It has been developed directly in line with the learning objectives from the UKCIS Education for a Connected World Framework and is designed to support all of the statutory curriculum requirements.
Each class has an online safety focus at the start of each and every term where lessons are delivered under the eight topics outlined by the Education for a Connected World Framework:
Self-image & identity
Online relationships
Online reputation
Online bullying
Managing online information
Health, wellbeing & lifestyle
Privacy & security
Copyright & ownership
How can you get involved at home?
10 Tips to keep your child safe online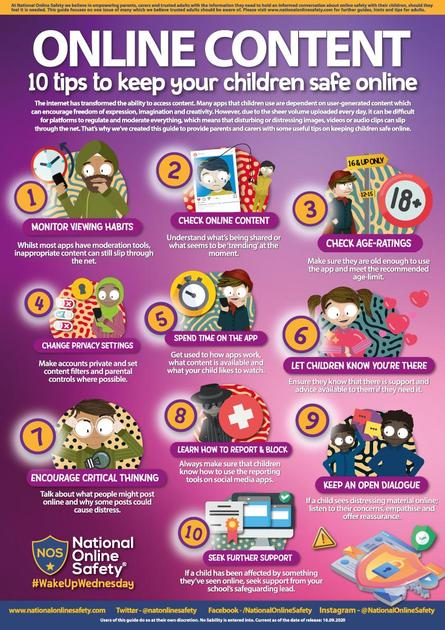 National Online Safety Parent Guides
Our Curriculum
Useful Websites for Parents & Carers

Building habits for new YR families
Useful Documents
September 2020 Online Safety Updates
Online safety guidance April 2020. It's a must read!