Starting School September 2023
Welcome to the Whiteoak Academies of Hannah More Infants & Grove Juniors
We are delighted that your child will be joining our family of schools this September.
Starting school is such an exciting time for every child and we look forward to sharing this special event with you.
Please find below details of our transition arrangements for you and your child at the start of their school adventure.
Our welcome information was sent via email on Friday 12th May with our Parents Information Evening scheduled for Tuesday 27th June, 6pm.
Should you have any questions or be uncertain about any of the details, please do not hesitate to contact the school on (01275) 851127 or email us at school@hannahmoreandgrove.co.uk
Welcome to the Whiteoak Academies of Hannah More Infants and Grove Juniors and thank you for showing an interest in our family of schools. We know and understand that primary education is a hugely important piece of all children's lives and we would be honoured to share some of the first few steps of your child's life and learning with you.
As a warm and welcoming family of schools, we have lots of exciting learning and news to share with you and we would be delighted to show you what helps to make our school so special.
If you would like to see our happy school in action, please contact the school office on (01275) 851127 or via school@hannamoreandgrove.co.uk to book a place on to a tour. You will also find lots of additional information by exploring our website.
Come and visit your new classrooms
Settling in timetables for September 2023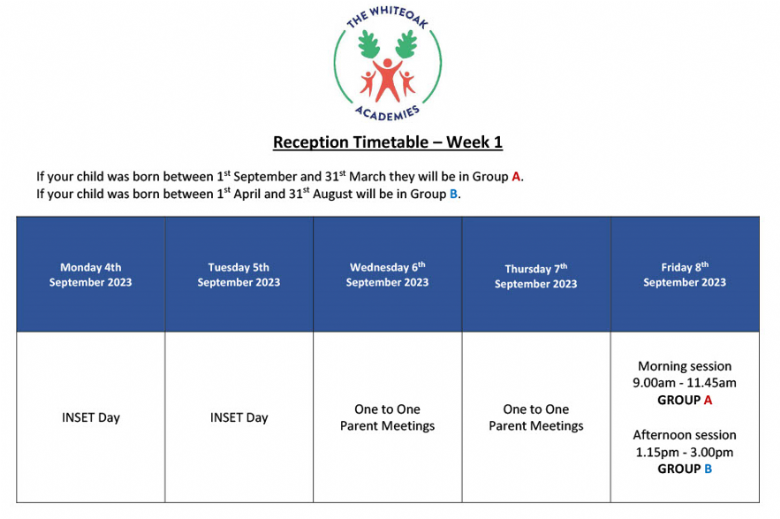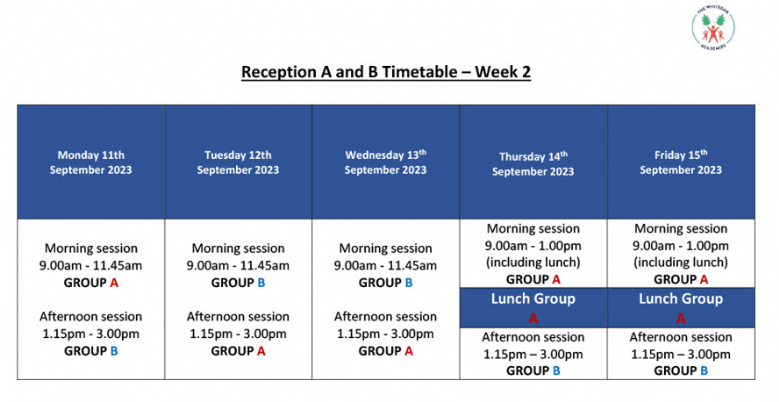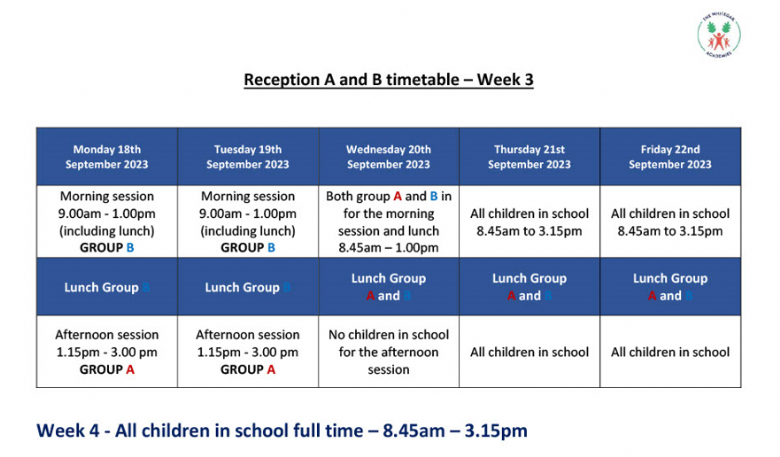 Getting to your new classroom