Offers of Early Help
At The Whiteoak Academies, we understand that family life can, at times, be difficult and complicated and we recognise that there may be situations where you need extra help and support.
If you are concerned about life at home and feel you need some extra support, please come and talk to us. We have an offer of Early Help and there may be many ways in which we can provide support or direct you to access the help and support you may need.
'Early Help' means providing support to our children and families as soon as a problem emerges, at any point during their time in our family of schools. Our offer of Early Help is an approach to supporting our families. It respects every family's right to access information to help manage their own lives successfully, whilst guiding them to seek support from appropriate sources. Help can then be offered as soon as concerns start to emerge. Our offer of Early Help is for all children, as issues may arise at any point in a child or young person's life. The forms of support could include both informal and targeted specialist services, to reduce or prevent concerns from growing or staying unresolved.
At The Whiteoak Academies our offer of Early Help aims to:
Ensure that help is there when parents, children and young people need it.
Find a way forward together, that is right for everyone.
Support families and understand how hard asking for help can be – families will only have to tell us their story once.
Operate an open door policy where staff are always willing to listen to concerns that affect any aspect of family life.
Be pro-active with families who may not want support but may need it – and we will continue to support families until they no longer need our help.
If you feel worried about making contact with the school but still want support or help, the following information may help. We would however like to reassure you that you will be listened to and supported by the staff at school and we will do our very best to help you and your family.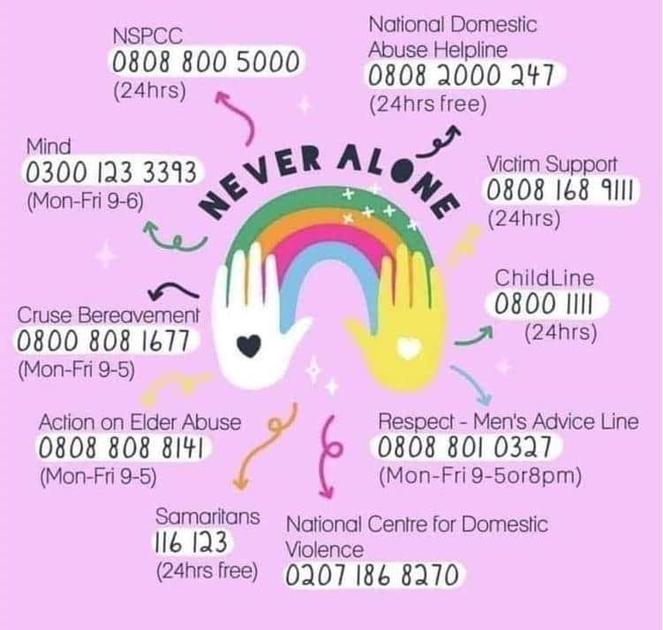 How to get support for children experiencing difficulties...
SHOUT - text 'Shout' to 85258 for 24/7 crisis text support
Childline - under 19s can call 0800 1111 for free, confidential support
Kooth - go to Kooth.com
The Mix - call 0808 808 4994 for free – lines are open from 11am to 11pm every day or go to www.themix.org.uk
Family Lives - call 0808 800 2222 for free or email for support askus@familylives.org.uk or go to www.familylives.org.uk
Drug Concerns
Drugs education is covered in the school curriculum.
The Life Education Bus visits annually as part of the provision of PSHE/SMSC in school.
www.infobuzz.co.uk/: Info Buzz provides individual targeted support around drugs & emotional health issues, development of personal & social skills, and information & support around substance misuse.
www.onyourmind.nhs.uk – provides advice on drug/alcohol misuse.
https://www.talktofrank.com/ - information and support.
Domestic Abuse
If you, or someone you know, is affected by domestic abuse there are a number of things you can do. You can:
Call the police (999 in an emergency or 101 for a non-emergency situation).
Contact a help line:
National Domestic Violence Helpline (0808 2000 247).
National Centre for Domestic Abuse (0844 8044 999).
Men's Advice Line (0808 801 0327).
Women's Aid / Refuge (0808 2000 247 or 0117 944 4411)
CARP: 0845 602 9035 (providing advice for victims of domestic violence)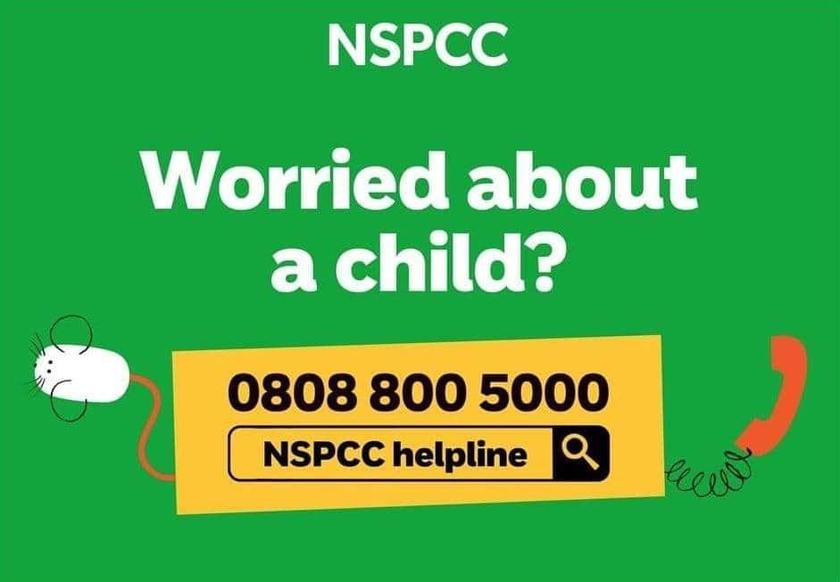 Disclaimer:
Hannah More Infants and Grove Junior Schools are not responsible for the content of these websites but have chosen reputable websites that are used commonly by professionals to support well-being and Early Help. Hannah More Infants and Grove Junior Schools accept no liability for any damage caused by any virus transmitted or contracted via any websites that may be listed on or accessed from hyperlinks on www.hannahmoreandgrove.co.uk